Many people are curious about that the Crazepony 220mAh is smaller than their 200mAh.Why?Please pay attention to the size.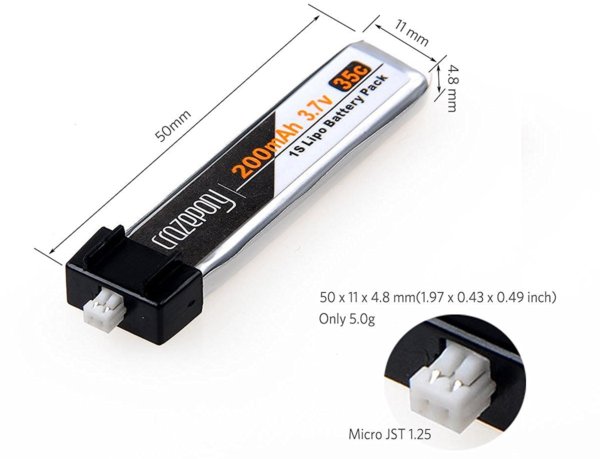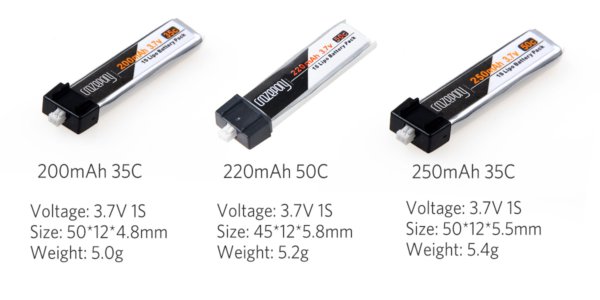 People in Facebook Tiny Whoop group are talking about the Crazepony batteries,compaired with other batteries like Nitro nectar 210mah.Link 1/Link 2/Link 3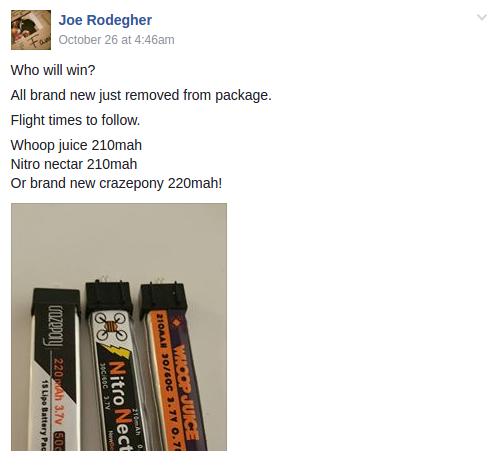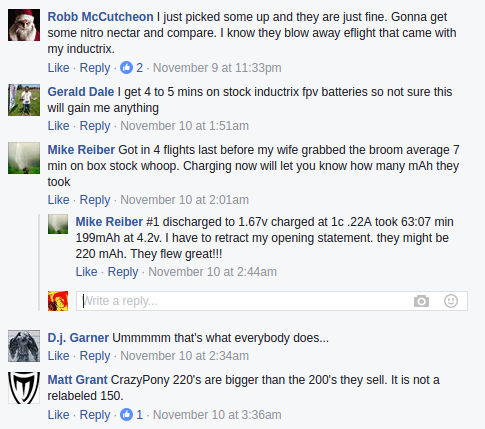 Someone only got 1.3 minute flight with these batteries.Why?There is a big disscussion in Facebook about batteries and LVC removing or parameter modification.You should remove the LVC on the stock flight controller.Joe Rodegher's image.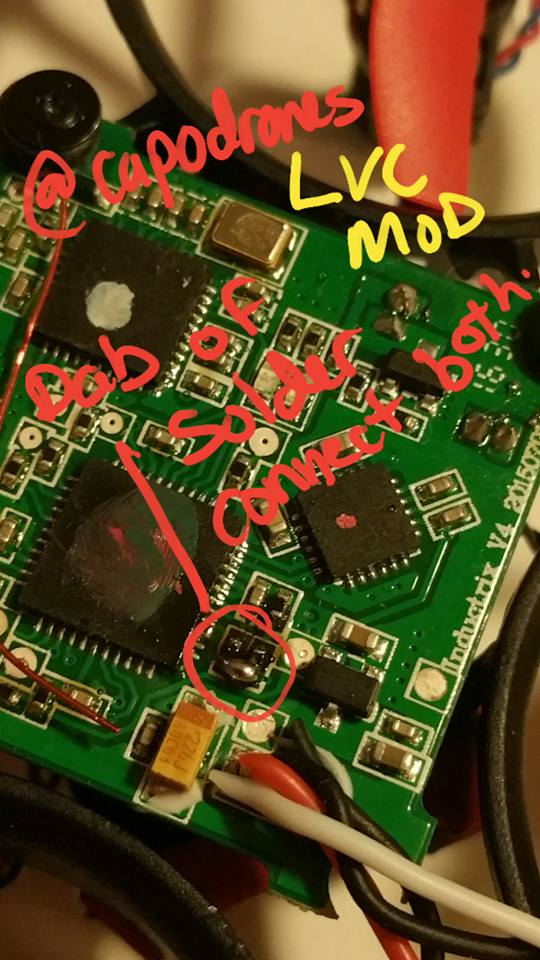 Joshua Evenson's test video on Youtube about Tiny Whoop with CrazePony 220mAh.
4:10 minutes....I have been flying My Inductrix now for about a week. I wanted to show the flight time i was getting with "Angry Beez 6mm" and Crazeopony Battery 220 mAh 3.7v (50c) I sped up the boring footage of me taking laps around my room.